5ft x 3ft / 152 x 91cm
Finished with 2 brass eyelets
Get ready for Halloween with one of these fabulous Halloween designed flags.
This is not your usual ' popular auction site' rubbish, this is a good quality flag which will serve you year on year.

Make your Halloween flag a yearly tradition along with pumpkin carvings, trick and treating and things that go bump in the night...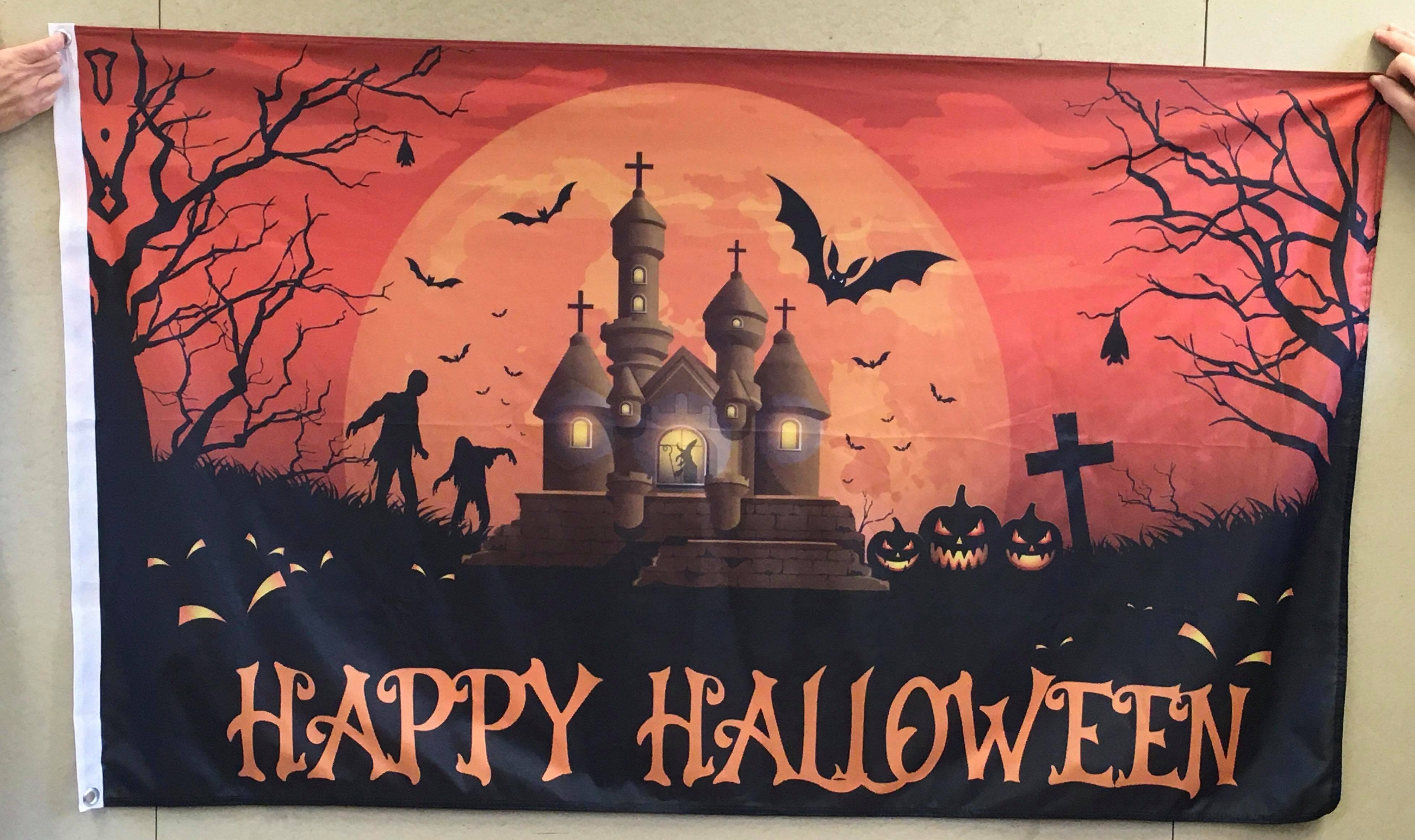 Total cost will include delivery and VAT, please choose delivery option from pull down.

Halloween Flag 1_ Haunted House
Brand: Newton Newton
Product Code: Halloween_1 Haunted House
Availability: 5
Related Products
Tags: Halloween, trick or treat, pumpkins, witches, bat